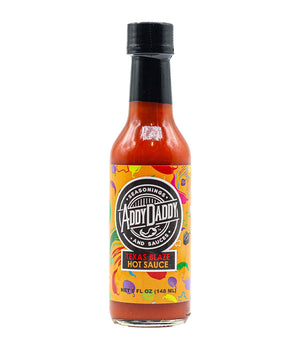 Our Texas Blaze Hot Sauce is a perfectly curated blend of the freshest red jalapenos & habanero peppers.
You may ask, is it really HOT? ... why YES! but it's just the right amount of heat loaded with the flavor your favorite foods have been missing!
Try it on chicken, eggs, chili, enchiladas, beans, veggies, potatoes, nachos--honestly, anything! 
Trust us, throw those old hot sauce bottles away cause this Texas Blaze heat, can't be beat!